Polymer-G's high performance two component industrial sealants are easy to apply and are available for use in convenient applicators and various packages. They provide cost effective solutions for high end applications. Our sealing products consist  of silicones and polyurethanes. Polymer-G represent Dow in Israel for sealing application of electronic devices.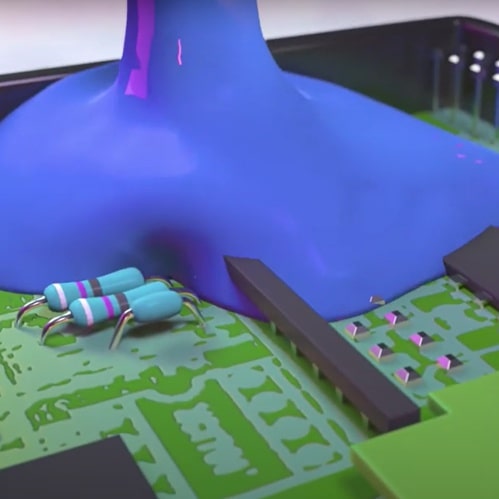 Polyurethane for potting and encapsulation
Polymer-G polyurethanes are special systems for potting and encapsulating printed circuit boards (PCBs), electronic components and devices. Our Polyurethanes are designed to insulate the device from harsh environments acting as a barrier against contaminates such as moisture, chemicals and protection against physical shock and vibrations.
Listed below are just a few of the cost effective polyurethane offered by Polymer-G for potting and encapsulation applications.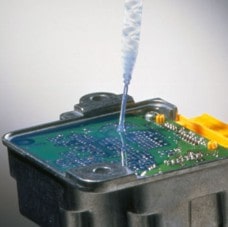 Flexible yet resilient, Dowsil's silicone encapsulants cure with minimal shrinkage and involve no solvents or cure by-products, helping to maximize processing efficiency and minimize costs. After cure, they form strong but low-stress environmental seals that can be reworked and repaired easily. Specialty grades deliver excellent optical clarity, thermal conductivity, flame retardance or reliable performance from –45°C to 200°C.
For more information about Dowsil's silicone sealants – Click Here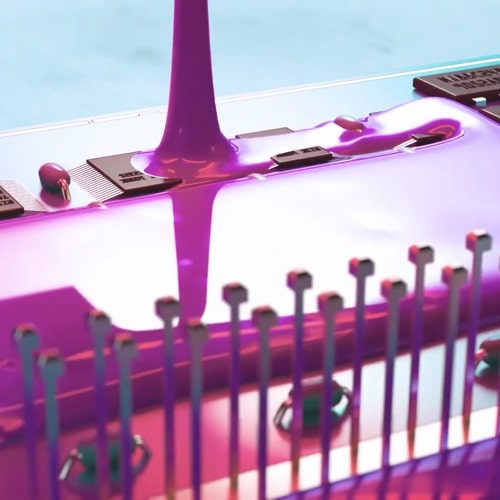 Electronics are everywhere in our day to day life, from transport to handheld digital devices, via smart water metering systems and electrical grids. These technologies all use a wide array of components – sensors, CPU`s and PCB`s, that need to be protected against environmental factors such as dust and moisture, as well as fluids and heat. Silicones are the materials of choice for sealing and encapsulating sensitive components, as they are the best first-line of defense against outside aggression.
Polymer-G is expert in finding the best silicone and process for protecting your electronics.
Storage: Store products at 18-30°C for maximum shelf life.
Packaging: Packaging sizes are available from 1L to 25L containers.
Shelf Life: These products have a shelf life of 12 months in unopened original containers.
Limitation of Liability: Except where prohibited by law, Polymer-G and seller will not be liable for any loss or damage arising from the Polymer-G product, whether direct, indirect, special, incidental or consequential, regardless of the legal theory asserted, including warranty, contract, negligence or strict liability.