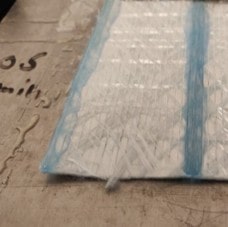 Epoxy based wet laminating resins
Over the years, composite material has become more popular, and it's now used in many different airplane types, as well as gliders.
Composite materials used on airplanes include fiberglass, carbon fiber, and fiber-reinforced matrix systems, or any combination of any of these. We offer epoxy based wet laminating (wet lay-up) resins that can be adjust to conform the client request like open time, compressive strength or peel strength as well as the viscosity and the required working temperature.
Storage: Store products at 18-30°C for maximum shelf life.
Packaging: Packaging sizes are available from 1L to 25L containers.
Shelf Life: These products have a shelf life of 12 months in unopened original containers.
Limitation of Liability: Except where prohibited by law, Polymer-G and seller will not be liable for any loss or damage arising from the Polymer-G product, whether direct, indirect, special, incidental or consequential, regardless of the legal theory asserted, including warranty, contract, negligence or strict liability.