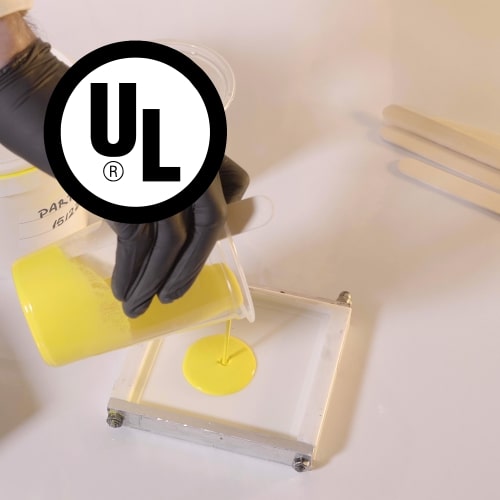 Polymer-G's UL listed epoxies and polyurethanes are used in a very special and specific manner as potting or encapsulating compounds. Essentially, these epoxies and polyurethanes  are "self extinguishing" and tested by Underwriters Laboratories (UL) in a very comprehensive manner. Polymer's products are rated to UL 94V-0, the highest level of flame retardancy. 
Storage: Store products at 18-30°C for maximum shelf life.
Packaging: Packaging sizes are available from 1L to 25L containers.
Shelf Life: These products have a shelf life of 12 months in unopened original containers.
Limitation of Liability: Except where prohibited by law, Polymer-G and seller will not be liable for any loss or damage arising from the Polymer-G product, whether direct, indirect, special, incidental or consequential, regardless of the legal theory asserted, including warranty, contract, negligence or strict liability.