XYZ Benchtop System

XYZ Benchtop system for dispensing applications requiring high productivity and superb accuracy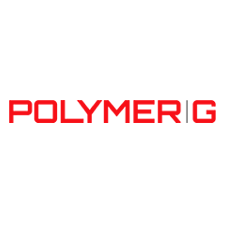 Polymer-G Bench Top XYZ dispensing robots are now out to the market as a fully robotic dispensing system for 1-component and 2-component materials as epoxies, silicones, acrylics and polyurethanes while they are used in either sealing, bonding, potting,or gasketing applications. These XYZ gantry robot systems are capable of appyling adhesives and sealants with high precision directly onto your parts.
The Bench Top XYZ Dispensing Robots are constructed heavy duty for high payloads and high-speed applications and are designed for long life expectancy in harsh applications. Every system's arrangement includes a tooling fixture to place the parts,  a dispensing software, a teach pendant for quick setup times and easy programming, an 8/8 input/output for PLC communications while it can hold up to 200 programs and 4000 data points per program. Each delivery includes installation and training of the operators by Polymer-G technicians.
A great deal of the potting/ or encapsulation applications is performed today manually by one or two operators. Those processes can easily be upgraded with automation by a robotic 3-axis benchtop dispensing system. Handling dispense works with a benchtop will not only increase your productivity and consistency but also save you costs on labor and product or material waste.
Polymer-G is happy to deliver its customer various gantry and cartesion roboic models, installed with one of its volumetric dispensers. Those will help you to achieve a repeatable and consistent shot accuracy, even with small showts at the most extreme mix ratios.
By moving to an automated dispensing method, you will also gain the benefits of fast production cycles and reduced personnel and material costs. Our benchtop robotic XYZ system is available in different sizes from 250 X 250 X 100 mm to any customized measurement! With either stepper drive or servo drives.