Hygienic Dispensers

Hygienic Dispensers & Barrel Emptying for Food & Pharma & Cosmetics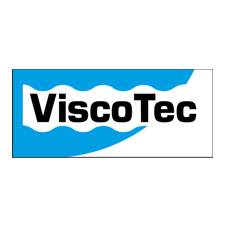 Engineered to answer the most demanding hygienic requirements in the food, cosmetic and pharma industries, the Viscotec progressing cavity pumps allow quick, reliable and optimal product sanitization by their superb GMP and CIP/SIP cleaning compliant design.
Presenting outstanding pulsation-free flow behavior and gentle product processing, Viscotec hygienic PCP are the best selection to dispense your food grade product. Since these pumps inherently have "low-shear properties, they can handle almost any shear sensitive materials and keep it out of risk or damage.
These high-performance progressing cavity pumps are suitable for a wide range of food and liquids applications.  Should it be high viscous chunky sauces, pasty fruit and vegetable purees, tomato paste, marinades or all other materials & pastes containing abrasive fillers, which are usually highly viscous – ViscoTec is the number one specialist in solving such applications, which are commonly used for the trending sector of convenience food, majority are in filling systems into tubular bags or stick packs.
The complete solution range starts from an emptying system, accommodating any capacity, from small 5kgs pails to 200 L drums. Once is done, the remaining liquid left in the barrel never exceeds more than 1 %. By a bespoke wiping ring which wipes the liquid at the drum wall, a perfectly clean process is carried out, keeping your work area completely clean.
The viscotec product ranges extends beyond emptying to a highly accurate dosing and dispensing applications. For instance, ViscoTec systems are commonly found in the bakery and confectionary houses, where decoration of cookies, cakes is widely done. Naturally, icing or fudges are dispensed but sweet filling like vanilla or chocolate pastes are dosed as well.
In most filling application, it is imperative to retain simplicity in operation and keep the process extremely clean without dripping. This can only be achieved with Viscotec systems by their inherited suck back function.
Dispensing and filling may appear in different arrangements. Whether a stand-alone filling station, or alternatively a multi-shot production system that is fully automated and synchronized with additional line modules such as bag forming, or other packaging systems.
Polymer-G is the sole distributor of Viscotec products in Israel, with its 35 years of vast experience in fluids handling. Providing fully integrated systems solutions to all low and high viscosity fluids.
Please contact us: uris@polymer-g.com