Dispensers for Fluids Emptying & Conveyance

Pumps for emptying and supplying pasty materials from drums, pails and buckets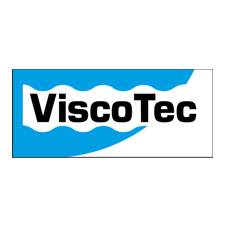 Automatic Dosing Systems for industrial manufacturers
Polymer-G is the official distributor of Viscotec Pumpen in Israel, a world top class manufacturer from Germany engaged in supplying of dosing & filling systems as well as dosing components for production plants worldwide, some which have already been comissioned by Polymer:
• Precise micro dispensing from 1 microliter
• Bench Top Table with bead dosing
• Linear axis (XYZ) systems for multiple component dosing
• Potting, encapsulation, casting systems in low to high scale at any quantity
• Industrial two-component mixing systems for large scale production
• Hygienic FDA approved products emptying, filling and dosing.
• Barrel emptying of solid pastes and other highly viscous pastes in food and cosmetics
Polymer-G as their official agent in Israel, combines extensive 35 years of experience in adhesives and accumulated know-how in fluids dosing systems, in order to bring our customers precise and comprehensive technological solutions which meet the strictest requirements in fluids dosing.
Our capabilities extend not to product supply only, but to design and fabrication of completely or semi-automatic dosing and application systems requiring high precision in dosing of their challenging materials.
Design and Planning:
Polymer-G's engineering team plans the whole production process starting from the material supply, through the material preparation for dosing (e.g. degassing, heat buildup), the selection of the right dispensing elements (flow rates calculation, parts compatibility) and up to fabrication and installation of the system including a designated PLC control system with customized software programmed in-house.
Having this competency in mind, Polymer-G experience in fluids and dispensing brings a real competitive advantage by evaluating all production aspects and their constrains, leading to a smart solution for enhanced reliability and performance.
Single Source Supplier:
As a complete system solution integrator, Polymer-G can design an efficient process and smart arrangment of an A-Z dosing process based on any dosing needs and budget constraints.. From only a single source, you can receive the complete application solution which guarantees the end user a smooth workflow and successful synchronization between the different modules.
Our fluid handling scompetency includes fluids presenting viscosity levels from few mPa*s / cps (water like) up to several milions cps (max. 7.000.000 mPas) which are essentially semi solid liquids. All of those fluids can be transported with little shear lelvels while achieving an amazing pulsation-free flow behaviour that keeps the materials inner structure perfect, all of that without damaging the internal contents of the polymer matrix such as fillers or micro spheres.
Apart from offering a solutions for your dispensing application, we can also offer free consulting or technological support for your project prior to any decision taken, which can be approved by a feasibility test with our diverse dispensing demo units,  held at our demonstration center.
The dosing pumps are found and extensively used in great deal of applications, whether  in the defence/aerospace, medical, food, battery and e-mobility, cosmetics or the pharmaceutical industry, as well as many other industries.
Supported by 30 years of experience in dispensing technologies, Polymer -G and Viscotec's wide product range allows a perfect match to almost any product you would be interested to dose in any application. We bring you the most so you can rest assure knowing there is a solution to your needs from a reliable party.
Service and Spare Parts:
Polymer-G holds a vast stock of spare parts and dispensers to serve the local market with immediate service and committed to provide a technical answer to any issue raised by the customer within 24 hours through its service engineers.