30NF

Sprayable contact adhesives for high immediate bond strength and long bonding range. T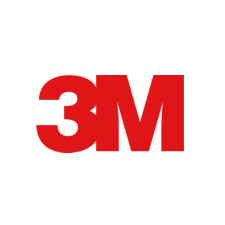 3M™ Fastbond™ Contact Adhesive 30NF and 30H are water-dispersed, sprayable contact adhesives for high immediate bond strength and long bonding range. The 3M Canada version of 30H is also known as 30 Low Mist.
Features & Benefits:
Non-flammable in the wet state.
Post-formable and heat resistant.
Bonds most foamed plastics, plastic laminate, wood, plywood, and canvas to themselves and to each other.
3M™ Fastbond™ Contact Adhesive 30NF has been tested and approved for use by the Woodwork Institute of California under the provisions of ANSI/HPMA HP 1983 for Type II adhesive and the heat resistance test set forth in its Manual of Millwork.
Fastbond contact adhesive 30NF is recognized under the Component Program Underwriter's Laboratories, Inc. Component Recognition Program Guide GSRJ2, File R14485, Door Construction Materials. For use with swinging type fire doors of the hollow metal and steel composite types rated up to and including 3 hours.
PPAP (Production Part Approval Process) documentation has been issued for 3M™ Fastbond™ Contact Adhesive 30H. (30 Low Mist)
Not recommended for drywall laminating or for bonding metal surfaces (unless metal surfaces are completely dried by force drying and protected from moisture).
Certified to GREENGUARD® Product Emission Standard For Children and Schools (SM) for low emitting interior building materials:
Addresses or Contributes to LEED® EQ Credit 4.1: Low Emitting Materials: Adhesive and Sealants
Addresses or Contributes to LEED® EQ Credit 4.3: Low Emitting Materials: Flooring Materials
Addresses or Contributes to LEED® EQ Credit 4.4: Low Emitting Materials: Composite Wood and Agrifiber Products
Addresses or Contributes to LEED® EQ Credit 4.5: Low Emitting Materials: Furniture and Furnishings
Addresses or Contributes to LEED® EQ Credit 4.6: Low Emitting Materials: Ceiling and Wall Systems