1000NF

A high performance water-based, one part adhesive formulated for fast bonding and long term heat resistant bonds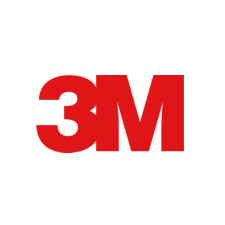 3M™ Fast Tack Water Based Adhesive 1000NF is a high performance water-based, one part adhesive formulated for fast bonding and long term heat resistant bonds.
Adheres to many types of flexible foam, latex foams, fabric, polyester fiberfill, wood, plywood, particleboard and many plastic and metal surfaces.
1000NF one part adhesive for fast bonding Features & Benefits:
Fast bonding. Depending on substrates, handling strength bonds can be made without
complete drying.
Repositionable while adhesive is wet and aggressively tacky.
Long term stable bonds. Good heat resistance.
Bonds most foamed plastics, plastic laminates, wood, plywood and canvas to
themselves and to each other. Performs best when at least one substrate is porous.
Non-flammable in the wet state.
1000NF is Acrylic based. Contains no polychloroprene. Contains no natural rubber latex.
Certified to GREENGUARD® Product Emission Standard For Children and
Schools(SM) for low emitting interior building materials:
Addresses or Contributes to LEED® EQ Credit 4.1: Low Emitting Materials: Adhesive and Sealants
Addresses or Contributes to LEED® EQ Credit 4.5: Low Emitting Materials: Furniture and Furnishings
Addresses or Contributes to LEED® EQ Credit 4.6: Low Emitting Materials: Ceiling and Wall Systems

Download full specs